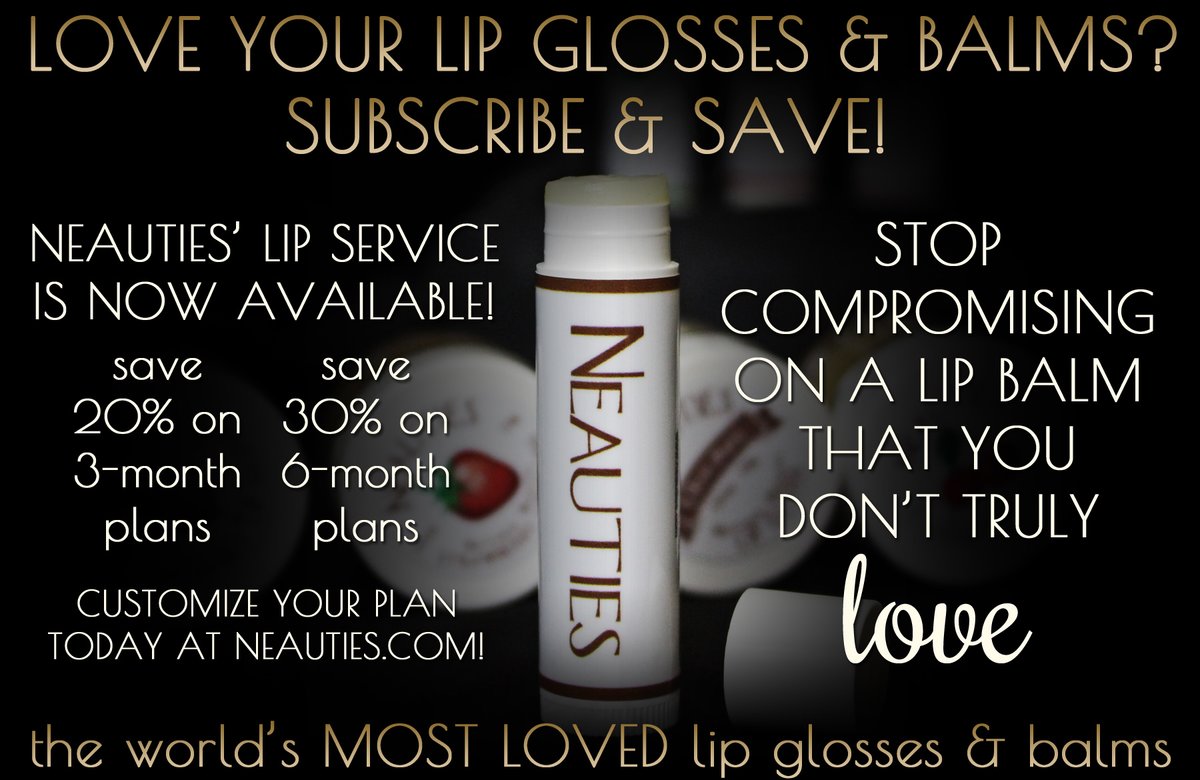 About Our Shop
We believe that what you put
on
your body should be just as healthy and natural as what you put
in
your body. That's why we are passionate about creating and providing products that contain only the purest, high quality, natural ingredients possible and providing you with products which enhance your mind, body, and spirit.
Still, to this day, all of our products are free of preservatives, chemicals, and fillers, making them good for your lips and environmentally friendly! Each order is handmade in the USA and only available online to ensure quality and freshness.
Neauties is also cruelty-free! We do not sell any products that are tested on animals.
We are convinced that our products are better than any other on the market. Just read the labels... What other products have the best ingredients and are handmade especially for you?
We only sell products that you will love and that show your Neauties ~
your natural beauty!